A new year means new big ambitions for the Danish Fashion brand ONLY. In 2020, ONLY celebrates 25 years in fashion and is kicking off the year with a very special campaign. Following the footsteps of iconic ONLY women such as Helena Christensen, Naomi Campbell, Lykke May, Jessica Hart and Rocky Barnes, ONLY welcomes Dutch Supermodel Doutzen Kroes as the new face of its Spring/Summer Campaign.
With her already impressive resumé, enthusiastic character, her stunning appearance and beautiful personality, the Dutch Supermodel was the perfect choice as the new ONLY girl and ONLY is very excited to have her on board: "Doutzen Kroes is a super strong character, a true It girl and we are very proud to have landed such a top profile as our new campaign model", says Finn Poulsen, Director of ONLY.
The campaign is set to launch in the beginning of the year and features some of the key pieces from ONLY's spring collections with a strong ensemble of crisp denim items: jeans in different shapes, jackets in various colours and details, denim skirts, embroidered blouses, dresses and an eye-catching jumpsuit. Being one of the leading denim brands in Europe, it was a no brainer to style Doutzen Kroes in some of the strongest denim pieces from the collection.
The Spring/Summer 2020 campaign is shot in Amsterdam, Doutzens country of origin, by the talented Stockholm-based photographer Åsa Tällgård – an experienced artist with a fashion portfolio with editorials in Elle, Glamour and Vogue to name just a few. The images will be visible on all ONLY's online platforms as well as in ONLY's more than 620 stores from January 2020.
About ONLY
ONLY is an international fashion brand for young women. Today, it's one of the leading denim brands in Europe. The ONLY girl always looks amazing in an effortless way. Fashion is her passion – a creative space where she can experiment with different attitudes, feels and looks. She's not defined by a certain style, but by her playful attitude, take on life and fashion and by her love for denim.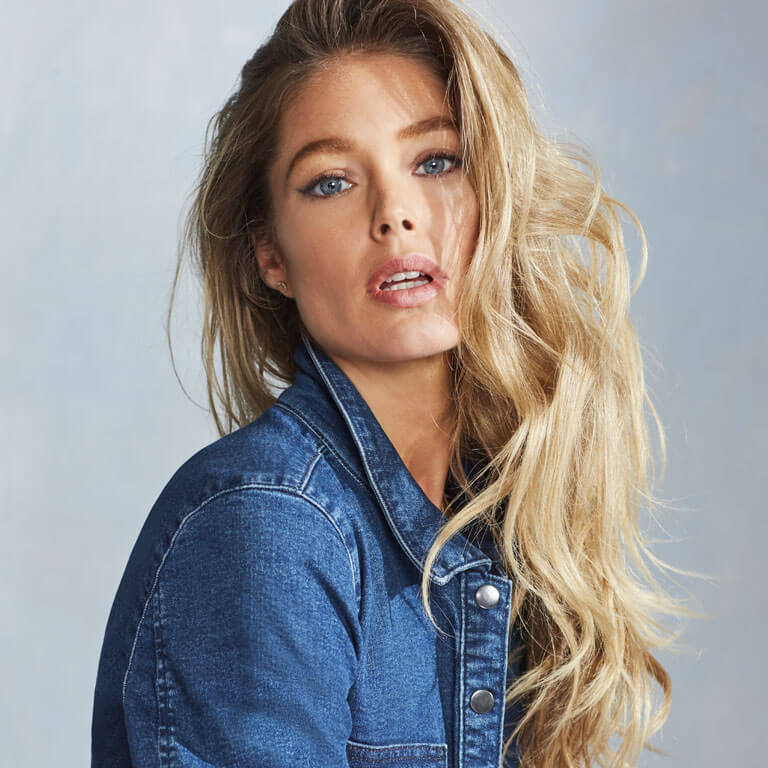 Alle blogs